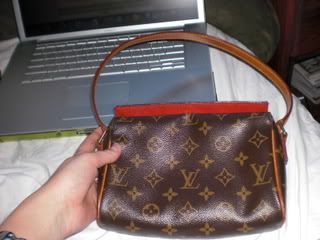 This is gently used. It looks great. There's a few scuffs at the bottom, shown in the pictures, and the magnet closure has a few scratches from use, but otherwise it's perfect.
I forgot what style this is (let me know if you know the name of the real one!)...but it looks almost identical to the real one.
It's a good replica - the monogram pattern lines up at the seams and everything.
$30 + shipping, OBO. I will negotiate, let me know.
I accept non-cc Paypal. If you want to use a credit card, please add a couple dollars extra.
Feedback:
Ebay
Laundromatic
Makeup Alley
----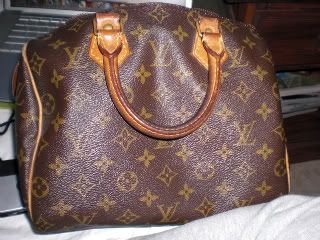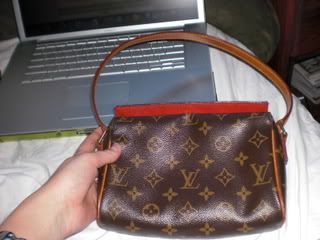 The one I'm selling is NOT the Speedy 25. I'm just including the picture of my authentic Speedy to show how good of a replica the pochette is.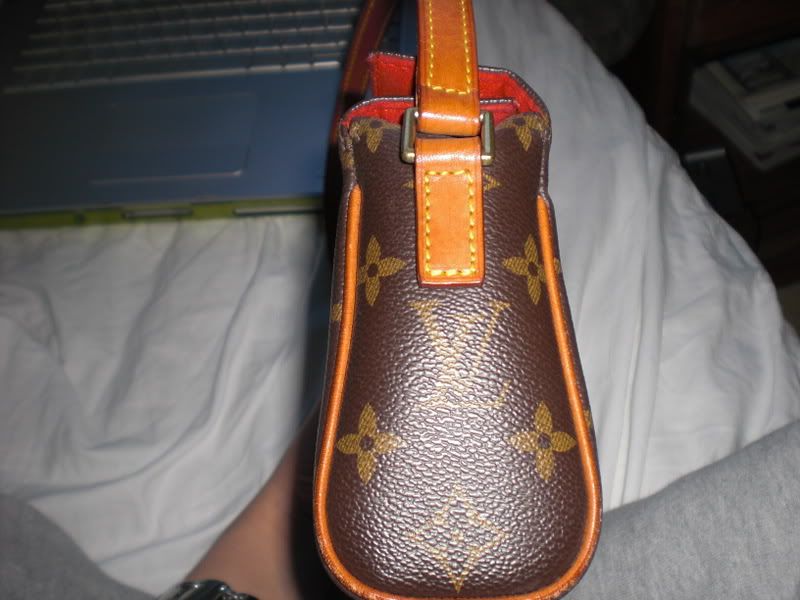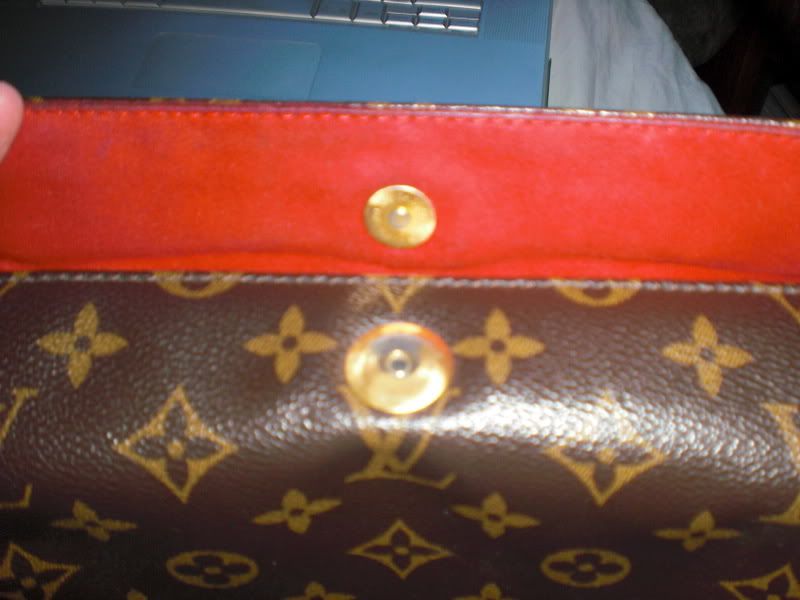 Shows scuffs on the magnet clasp.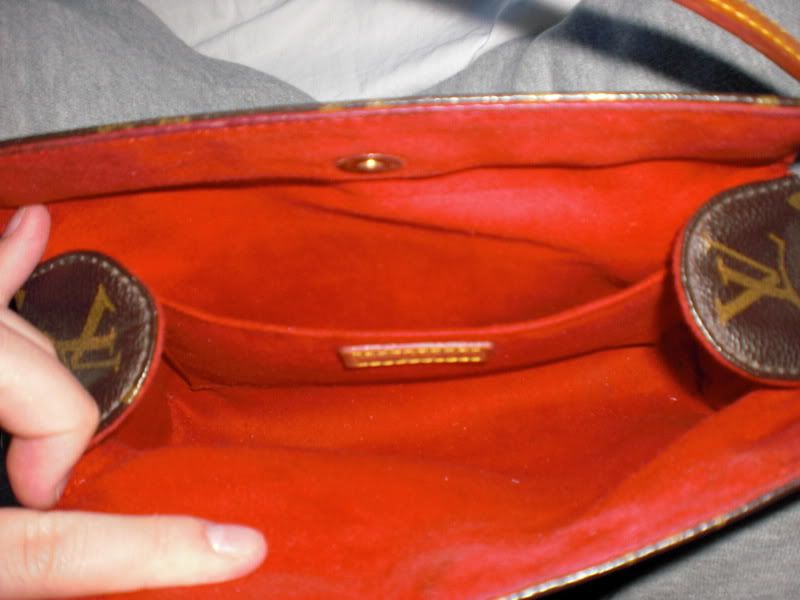 Red suede interior, just like the real one. Has an inside pocket.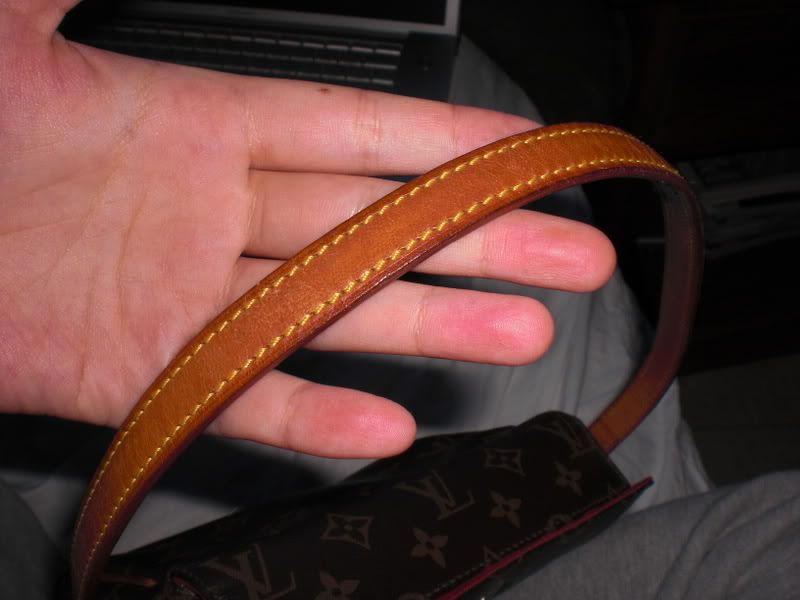 Light patina
Scuffies on the bottom corners