I decided to post some bags I would love to have in my closet...LOL.
Botkier, Medium Bianca Satchel
Price: $595
Sizes it comes in: Medium/Large ($695)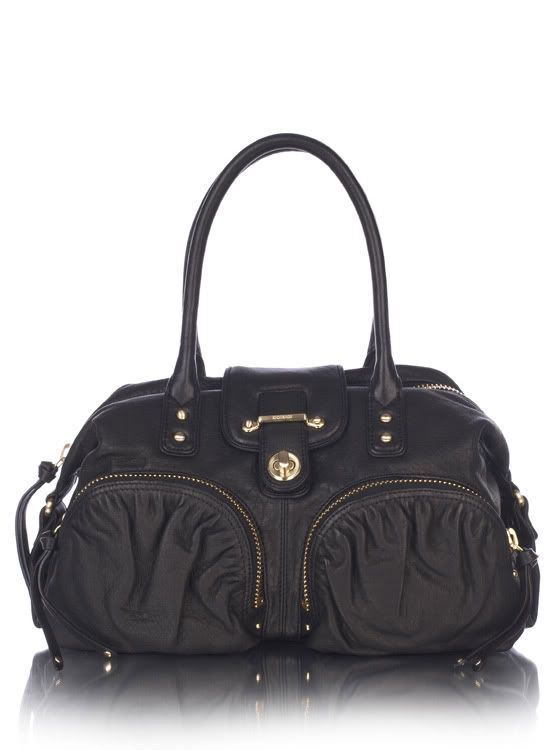 I bought my first Botkier in December, and I've really fallen in love with this brand. I didn't get the Bianca, but the Sasha. But the Bianca is another Botkier I'd love to have in my closet. I've seen girls in SoHo sporting this bag like crazy. It can hold everything you need, with pockets to spare. And plus, every girl needs a satchel, no?
Chloe Paraty
Price: $1895
Sizes it comes in: Small/Large
Also available in: Tote version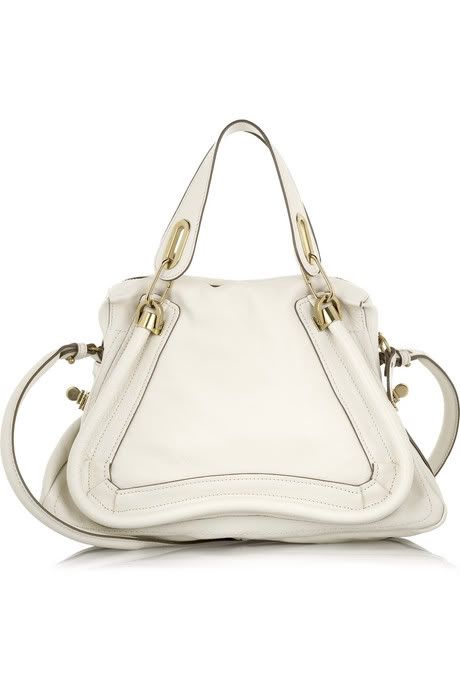 Working in a dept. store can give you access to such beautiful bags, this one in particular. I had the fun of censoring this bag when it first came in. The leather is crazy soft, and I love the option of going either cross body, on the shoulder, or handheld in one bag. I haven't been able to really check out the Paraty in the larger size, but I'm more prone to smaller ones, since I'm tiny myself and I don't need a bag overpowering me. Plus, if you're a big Olsen fan, Mary-Kate's been seen carrying this bag. `=D
YSL Oversized Muse
Price: $1895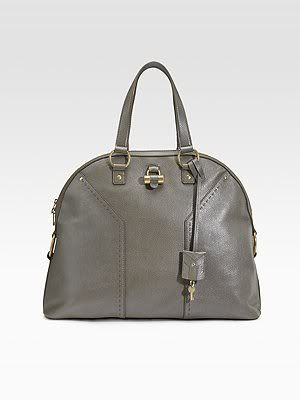 Ahh, the bag that Kate Moss made the new "IT" bag for YSL. Unfortunately, my store doesn't sell this bag, but the numerous times I've seen it all over NYC women, and celebs, just makes me want this bag. It comes in various colors, types of leather, it's almost like another Hermes Birkin, just minus the real big price tag. Although, $1895 seems to be the favorite price point for some brands. *SIGH* They need new ones.
Marc by Marc Jacobs Q Huge Hillier
Price: $498
Ahh, another bag I've seen the girls of SoHo sporting. Personally, I prefer the Marc by MJ line more than his regular line, and that's not because of the price tag. The style is cooler, funkier, and, the colors are brighter. Always great for spring, and also, any other season. I believe bright colors can be worn during any other season, the sun not need to be shining all the time. Even on snowy or rainy days, a nice bright bag with some POP can make you stand out. And, again, you've got the option of cross-body, shoulder & handheld. I think almost ALL bags should have this option.
Coach, Madison Leather Sabrina Satchel
Price: $498
Versions available: Various, from metallic to sateen, various price points as well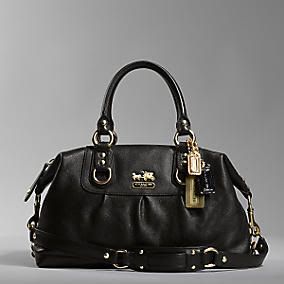 I was a Coach fan when I was younger. When my cousin worked at the Coach store at my local mall, my whole family thought we hit the jackpot. LOL. But, their remodeled logo kind of turned me off to them. Until I saw their Madison line. Coach is trendy again! Which, I think that's good for them because they're such an established leather goods brand, I would've been sad to see them go. While it lacks Coach's traditional C logo, you know it's Coach all the way. It's subtle, diverse (handheld, shoulder, crossbody)..and, shows that Coach
can
keep up with its competitors. I've heard alot of Coach haters be slowly converted because of the brand's new direction. So, two thumbs up, Coach!
And, that ends my little bag post. Hope you enjoyed! Even if you don't agree with me. `=D
Current Mood: artistic